From the monthly archives: October 2011
In this life I've been rewarded with the greatest of gifts and the lowest of disappointments. In life, relationships, business, finances and education. I've ridden the rollercoaster of existence from wavelength to wavelength.
Continue Reading

→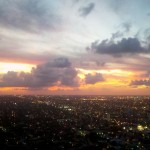 When I wake up tomorrow, I won't read this and wish I never wrote it. I won't quietly delete it from my website and hope nobody had a chance to see it. I will be honest with myself, acknowledge where I've been wrong and use this moment of clarity as an indication of growth. Tomorrow is the first day of the rest of my life and I encourage all of you to feel the same way.
Continue Reading

→