From the monthly archives: July 2011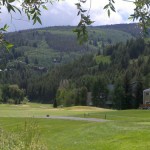 I'm floating above the clouds.  Above Earth's cotton blanket effortlessly scooting through the sky like it's no big deal.  Here at 10,000 feet it seems nothing can bother me. Trees and beautiful houses pepper the landscape as I coast away from the Connecticut backdrop that's been so familiar my entire life.
Spending […]
Continue Reading

→
I never want to be left holding the bag. To me it seems the only method is to never fall victim to the easy way out and instead focus on integrity, trust and broadcasting all that I truly believe in, not just what I think will benefit me right now.
Continue Reading

→